Game Info
Edit
Classification: Wave Defense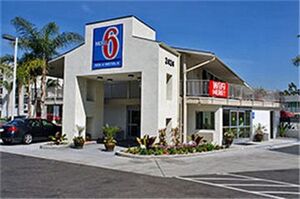 Level: No Vacancy
Date/Time: Enter Date here, 9:00:05 pm and counting
Place: United States. Las Angeles, Holleywood, Motel
Character (Player 1): Police Officer
Character (Player 2): SWAT officer
Character (Player 3): Police Officer
Character (Player 4): SWAT officer
Players: 1 to 4 players online or locally
Description
Edit
Objective

Defend the Motel 6 against Devourers in LA!

Characters

Los Angeles Police
LA SWAT
Devourers

Weather: Clear
Vehicles: None
Achievements

"Overtime" (Defend the hotel without dying on legendary)

Skulls: None
Difficulties
Edit
Easy - Player is faced with light opposition
Medium - Player is faced with Moderate opposition
Hard - Player is face with semi heavy opposition
Legendary - Player is faced with heavy opposition
Player is spawned in front of Motel 6, outside. The player can choose to go up stairs to the second story or stay on the ground floor. They can also go upstairs located on the second story floor, in order to get to the roof, where a the player can then pick up a sniper rifle and snipe out the enemy. The player must eliminate waves of enemies and defend the motel at the same time. If the player dies, its Mission Failed. If the player eliminates the devourers, and manages to save the motel, its Mission Complete.
Infections
Combat
Trident
Infections
Combat
Trident
Stalk
Infections
Combat
Trident
Stalk
Wisp
Wasp
Infections
Combat
Trident
Stalk
Wisp
Wasp
Carrier
Sniper
Final Wave
Edit
Infection
Carrier
Combat
Tank
Trident
Sniper
Stalk
Wisp
Juggernaut
Ad blocker interference detected!
Wikia is a free-to-use site that makes money from advertising. We have a modified experience for viewers using ad blockers

Wikia is not accessible if you've made further modifications. Remove the custom ad blocker rule(s) and the page will load as expected.